Welcome back, WBFC friends :) I'm joining again for this week's caravan. For those who haven't joined yet, better hurry so you can get some lovin' fans added to your Facebook Pages.
Here are the following tasks for week 23:
1. Make a blog post with our WBFC Badge to welcome all our participants. Make sure your blog post has links to this week's sponsors:
Pink Memoirs
and
Postcard Enthusiast
.
2. Within your blog post, place a LINK to your Facebook Fan Page. One Fan Page per Blog Post.
3. Submit your blog post to the
linky tool
. Not your homepage URL.
4. Visit other participating blogs and leave a comment at our fellow participants' welcome post that you have liked their Facebook Pages by mentioning your Facebook Profile Name.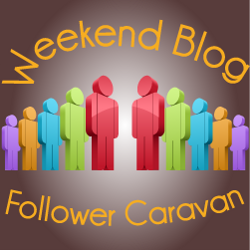 Have fun everyone! Well, I LIKE this better than the frustrating GFC task :) Oh Master G, please work on GFC!